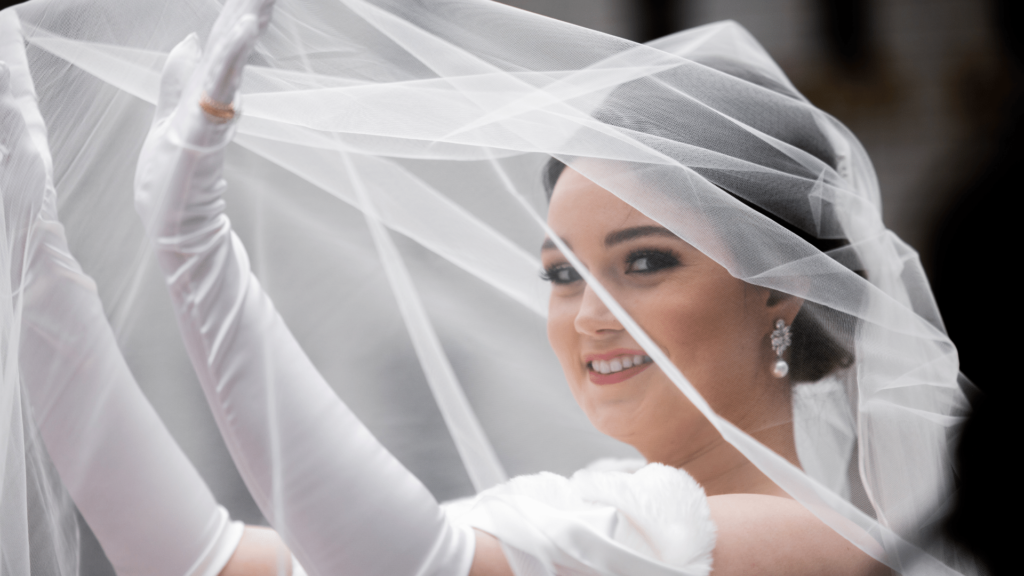 Bellissima Veils and Headpieces
Express your personality on your wedding day with the perfect veil, headpiece, and accessories by Bellissima Veils & Headpieces located at Gallery 118, 118 West Benson St in The Reading, Ohio Bridal District. Our designer has over 30 years of experience helping brides make their day amazing. We are known for our extensive in-stock selection as well as custom designs and heirloom repurposing.
Elegant & Handcrafted Wedding Accessories
At Bellissima Veils & Headpieces we take the time to meet with you one-on-one to create accessories that effortlessly complement your dress and bring out your inner beauty. From matching dress fabric styles and colors to ornate beadwork, we have an exquisite attention-to-detail when it comes to crafting one-of-a-kind wedding accessories. You'll also find the largest selection of ready made pieces available for purchase. Our passion is making each and every bride who walks through our doors feel special.
We specialize in creating the following accessories & more:
Pins, Clips, & Combs
Hair Wraps & Headbands
Halos and Wreaths
Tiaras and Crowns
1st Communion Veils
Blushers and Birdcages
Fingertip Veils
Drop Veils
Garden and Chapel Veils
Cathedral and Royal Veils
Visit Our Bridal Accessory Shop Today
Find the perfect wedding veil and headpiece at Bellissima Veils & Headpieces today! Call (513) 919-1967 to make an appointment!