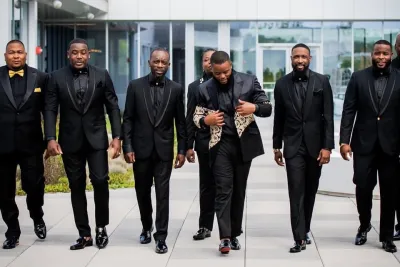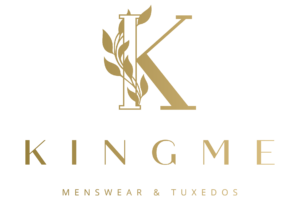 KINGME – Menswear and Tuxedos
KINGME Menswear and Tuxedos, formerly known as, Crowned King, is a full-service menswear and tuxedo company designed to meet all your wedding, prom, special occasion, and classic apparel needs located at Gallery 118, 118 West Benson St in The Reading, Ohio Bridal District. .  Whether you're stepping into the ballroom or the boardroom, we have everything you need to ensure you enter any space with unmatched style and sophistication!
We are not your average rack to register store.  Our Luxury Concierge Service Experience is the foundation of every look.  It is our pleasure to provide personal, one-on-one consultations that will afford every King an opportunity to relax while we go to work to achieve your ideal style goals.  Booking an appointment with KINGME, puts the focus on you.  We offer customized service and a wide selection of looks for you to choose from.  Are you a Classic Man?  We have a plethora of traditional black, blue, white, or gray apparel that is sure to suit your needs.  However, we are most known for our non-traditional, fashion-forward, trending styles that you will not find anywhere else in our city!  We go above and beyond for all of our amazing clients, and we can't wait for an opportunity to serve you.  Give us a call or book your appointment TODAY, KINGME we will do the rest!
Call for appointment — 513-873-7178