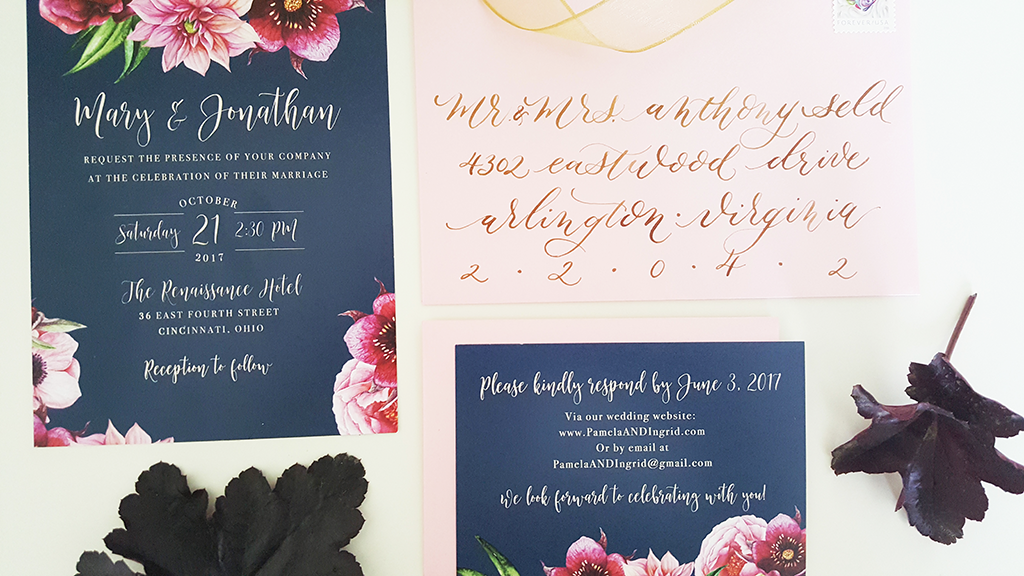 Remember your Mom telling you the "Dos and Don'ts" as a child like "Don't put your elbows on the table while you're eating," or "Do finish your vegetables," or "Don't play with your food?"
Well, get ready, there is actual wedding invitation etiquette to follow and there's a lot to learn. Or, you may hear it from Mom or even Grandma "to do it right" since this tradition dates far back in time.
Etiquette regarding the text on a wedding invitation varies according to country, culture and language, but here are a few general helpful hints.
The Dos and Don'ts of Wedding Invitation Etiquettte
Do use proper invitation wording etiquette
There many different ways to word your invitation depending upon who is hosting – the parents or the bride and groom or whether the wedding is traditional, formal or modern. Here's a handy list from The Knot that will help in most situations.
Don't list extra information on your wedding invitation
It's customary to use an enclosure card (details or information) to include helpful information about your wedding. Don't clutter your invitation with registry, reception, parking or rsvp email, phone or text. It will detract from the essentials of your wedding.
Do list the bride's name first on your invitation
Wedding invitation etiquette states that the bride's name should appear first in the wedding invitation wording.
Don't list the zip code for your wedding location on your invitation
Believe it or not, it's not customary to list the zip code. With today's technology, you can locate places with simply the city and state.
Do hand write your guests' invitation addresses
It may seem like a daunting task to hand write your guests' addresses, but addressing by hand provides a warm, inviting tone for your wedding. If you don't care for your handwriting, hire a calligrapher to make it extra special.
Don't wait until the last minute to assemble and send out your invitations
It's easy to put off a big task like writing out and assembling your invitations, but it's important to give adequate time for guests to receive and respond to your invitation. Six to eight weeks is customary in wedding invitation etiquette.
Do stack your invitation suite cards largest to smallest
Traditionally your invitation is on the bottom, followed by the response card and envelope on top. Enclosure cards such as details and reception cards and maps should be stacked accordingly depending on their size. Pocket folders and belly bands are a great way to organize your entire invitation suite.
Don't ask for a rsvp one week before the wedding
Discuss the timeline with your caterer for finalizing your guest count and arrive at a reply date for your rsvp card. Generally, it should be at least three weeks prior to your wedding date. This will allow time to finalize your seating chart or escort cards with your stationer.
Posh Paper will work with you to answer all the difficult wedding invitation etiquette questions and make planning your wedding invitations a breeze!