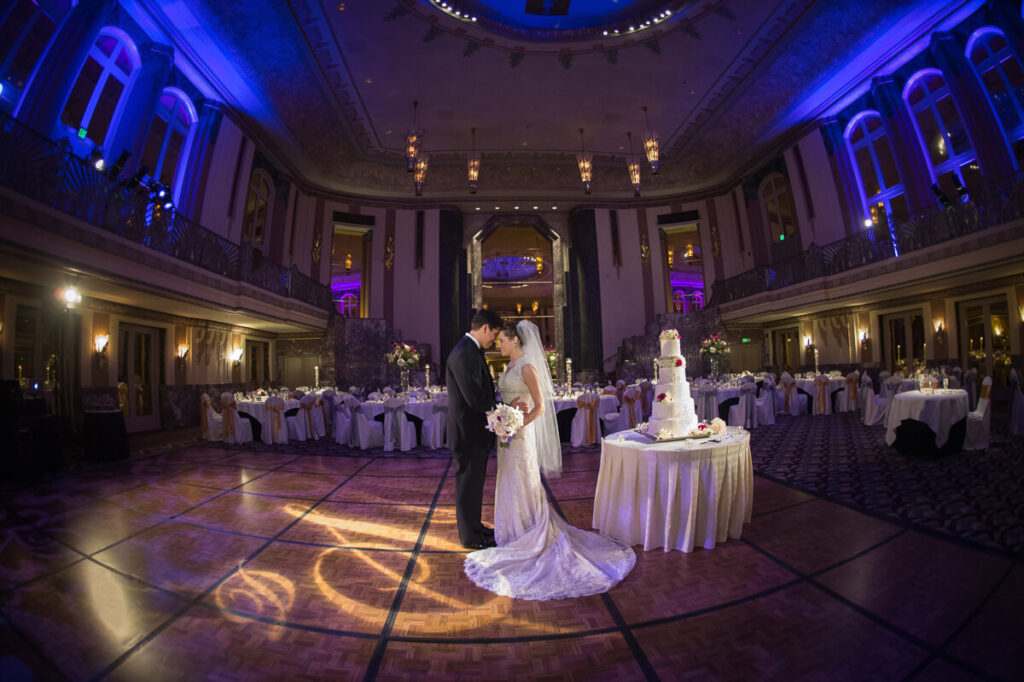 We talked to the amazing Brenda Pottinger, Owner of Pottinger Photography, and wanted to share her success story of how she started her biz and what makes her company's photography and approach to your wedding unique. We encourage you to check out their services!
Tell us a bit about yourself and your company.
We started our business because we love photography. Wedding photography is a creative art form that means so much to so many people. I love when at the end of the night the bride gives us a hug and says they couldn't have done it without us or that we were their favorite vendor.
We try to make our job look easy but there is a lot that goes on behind the
scenes. From preparing a custom photo timeline to helping out on the day of the wedding in any way that we can. We have been known to help bustle dresses, move dinner tables to get the dancing going, find spoons and uncover dishes when caterers leave early and to do everything we can to make our couples have a wonderful wedding day.
We love that our couples have invited us to capture their celebration! And the best compliment is that they recommend us to their friends and family. And when the time comes, we love photographing their newborns and first family photos!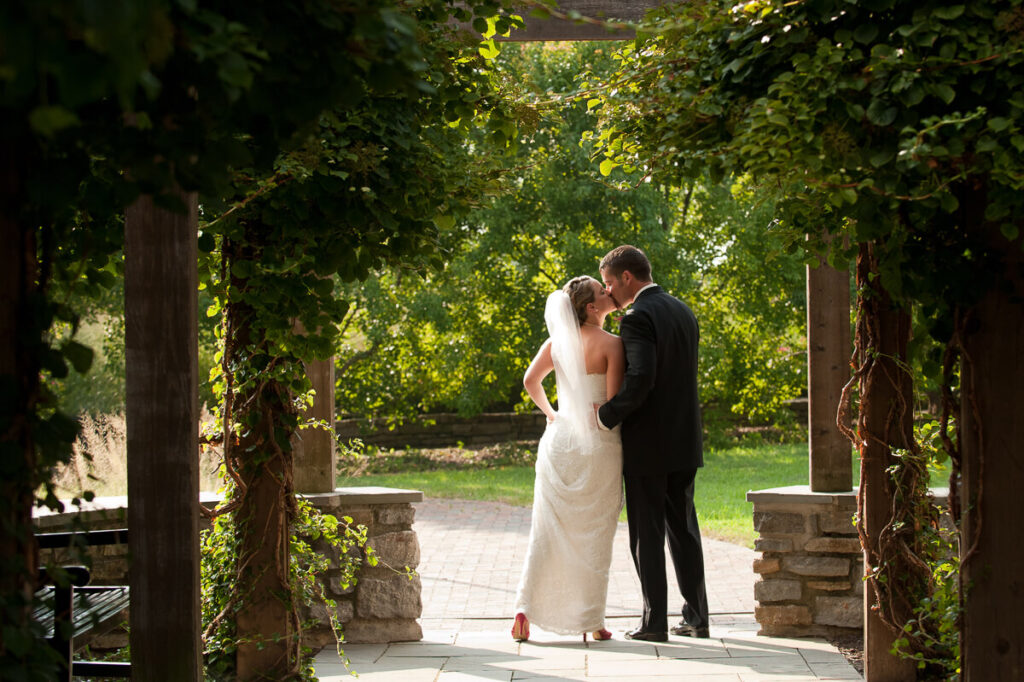 How did you get into wedding photography?
What if you could stop time and hold it in your hand? I heard that I could have super powers when I was a kid and so I knew photography was for me! I started taking photos very young with an old girl scout camera. My father taught me the rules of photography and composition and we used to go out on the weekends on a photo adventure. From old cemeteries
to Civil War reenactments to dawn at the Downs (at Churchill Downs) we always had fun practicing photography.
In high school I took two newspaper classes and learned how to develop photos in the darkroom. In college I fell in love with art graphic design and
decided to take my minor in photography and upgrade it to a major in art. I also majored in Mass Communications.
Throughout my life, photography has always been there. Even with graphic design I would use my own photographs to create ad pieces and designs. We started taking photos at our friends' weddings and often heard that we were better than the hired photographer.
So, we decided to start charging and remember that one of the reasons why we took great photos of our friends is because we knew what they liked. If they were into theater – they loved dramatic images. If family was the most important part of the wedding, they preferred candid photos of them enjoying their guests. After photographing a few smaller weddings I was hooked. I loved that wedding photography could be considered an art form. We could create something that our brides would pass on and
share with the friends and family and be proud to hang on their walls.
What is your favorite part of the wedding day to capture?
I have two favorite parts! One is when the music is playing and doors open and the bride walks in. Even after more than 100 weddings, I still get choked up! It is an emotional moment and you can just feel the excitement in the air. Another favorite is right after the ceremony. I love it when the couple recesses down the aisle and has a minute to themselves. It often results in the second married kiss. It is such a beautiful moment because they know nobody is watching and they are officially married. They have the – we did this- smile!
What is the most awkward moment you've experienced while on the job?
My favorite would have to be when I was waiting at the front of the church for the bridal party to walk down the aisle. The church lady had the grandparents and parents sit down and then realized the bridesmaids and bride weren't there yet. I sat in the first pew and texted my second shooter in the back of the church. For the first time I thought, maybe the bride won't show – what do I do then? The parents behind me started asking questions. Apparently the limo was late but on its way. When the limo arrived the church lady quickly ushered the bridesmaids and groomsmen down the aisle. I waited for the flower-girl and bride to walk down the aisle. They were hesitating. I thought maybe the flower-girl was being shy. Finally they walked down the aisle. After the wedding the church lady said I just love your second shooter. He was so amazing and knew what to do under pressure! I asked my second shooter what had happened – he said that no one was there to un-bustle the wedding dress from the limo ride since they all were at the front of the church. The bride said she wouldn't walk down the aisle without her dress un-bustled – so I had to get under the layers and un-bustle the dress. The church lady had panicked and did not know what to do. The best part is that the second shooter was my husband! To this day I tease him that he is the MacGyver of weddings! To him it was a logical fix
and he knew the bride had to have her dress un-bustled!
What's the best thing you ever ate at a wedding?
We have had some pretty neat ideas for food at weddings. And any time I am fed – I am very thankful! For snacks my favorites include a fun popcorn buffet and in the fall hot apple cider. But my all time favorite is a wedding that had a Mediterranean theme for dinner to celebrate the groom's heritage. It included kabobs, couscous, pita bread and wonderfully
grilled vegetables. It was incredible! The caterers grilled onsite for this outdoor ceremony and reception on a horse farm in Lexington.
What is your favorite venue and why?
That is really hard to choose. It depends on the couple and what they are into. We have so many beautiful locations in Cincinnati it is hard to pick just one. I am a sucker for stained glass, natural light, and beautiful trees. My favorite engagement session locations have to include the Cincinnati Parks! They are wonderful backdrops for any love story!
Nikon or Canon?
We use professional Nikon cameras and lenses. My favorite camera growing up was a Canon A-E1. We picked Nikon when we started photographing weddings because our Nikon film camera had lenses that would work with the new Nikon digital cameras. Canon had changed their lens mounts twice between my old film camera and the newer digital cameras. We have stayed with Nikon because we love our cameras and lenses. They are so quick and work great in low light situations. The camera bodies are also very ergonomic and fit great in my hands!
What is your dream location to shoot a wedding?
Europe would be a wonderful background! With a rustic table under a big tree for a simple reception. And the couple could dance between the trees as the sun sets. That would be so romantic!
If you could shoot any celebrity wedding (past, present or future), who would be the lucky couple?
I would love to photograph Audrey Hepburn and Gregory Peck for a fictional wedding with their characters from one of my favorite movies, Roman Holiday. Audrey had such a classic elegance about her that is so timeless. And I would photograph it all in black and white!
What's the biggest lesson you've learned, and would pass along to other new wedding photographers just getting started?
The biggest lesson that I have learned is that you have to remember to photograph for yourself. Take time to create styled photo shoots and experiment with different poses and ideas. I am always looking for inspiration – from art museums to fashion magazines to window displays. Photograph something that excites you. At a wedding get the safe shot and then if you have time, create something artistic. If you love what you create and you are passionate about your art it will show in your work! I love when my couples have their friends and family tell them that their photos look like they came from a magazine – that happens because I am inspired by fashion magazines. There is a lot of planning and thought that goes into creating each image. Sometimes it is an ad for perfume I saw from six months ago combined with a beautiful bride and her antique veil – it will all
come together for one brief fraction of a second and then it is gone. All of my training, practice and experience becomes second nature and I am able to capture a moment of her beautiful story!s a bit about yourself and your company.
Visit: Pottinger Photography